Students of UASF took part in International Fair of Furniture "MEBEL 2017"
March 27, 2017

Posted by:

admin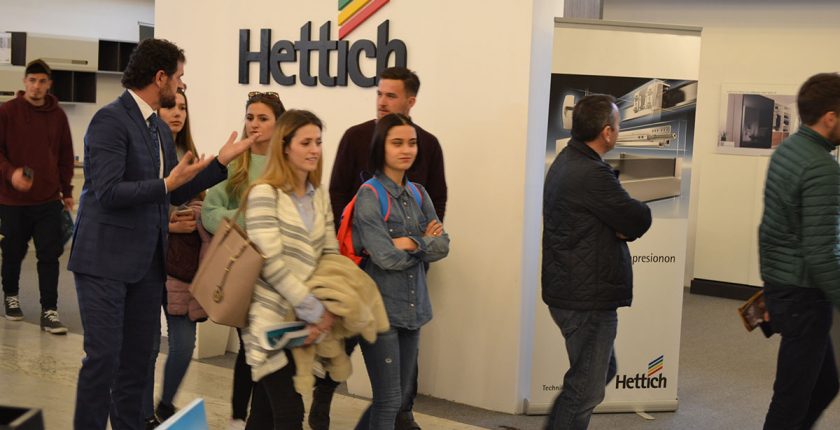 Students of University of Applied Sciences in Ferizaj, accompanied from Deans Rrahim Sejdiu, Fatmir Cerkini and Ismet Malsiu, took part in the International Fair of Furniture "MEBEL 2017" in Skopje.
This Fair has around 60.000 interested visitors and is known for the most attractive fair in Macedonia and abroad,  UASF decided to give an oppurtunity to students to see the lasted  products and the way how they are promoted.
In this Fair students had the chance to learn methods of marketing development, which are applied from large companie worldwide, which participated in "MEBEL 2017".
Also, students had the oppurtunity to present with  lasted technical and technology of furniture and trend development with new design, that actually are required mostly in global market.
This was 43rd International Fair of Furniture, presented companies from different places around the World. Participants in this Fair were differents companies from Kosovo, one of them "Ahikos" which is located in Ferizaj, and UASF has Agreement of cooperation for students practical work.
This post is also available in: Albanian
Calendar
December 2021
M
T
W
T
F
S
S
1
2
3
4
5
6
7
8
9
10
11
12
13
14
15
16
17
18
19
20
21
22
23
24
25
26
27
28
29
30
31
Custom Sidebar For teachers Page
Create your own sidebar via Visual Composer with drag and drop tech, for almost all pages!
This post is also available in: Albanian