Rector Bajraktari is staying in Canada where he is participating in the Conference on Innovation in the Forestry Sector
June 17, 2017

Posted by:

admin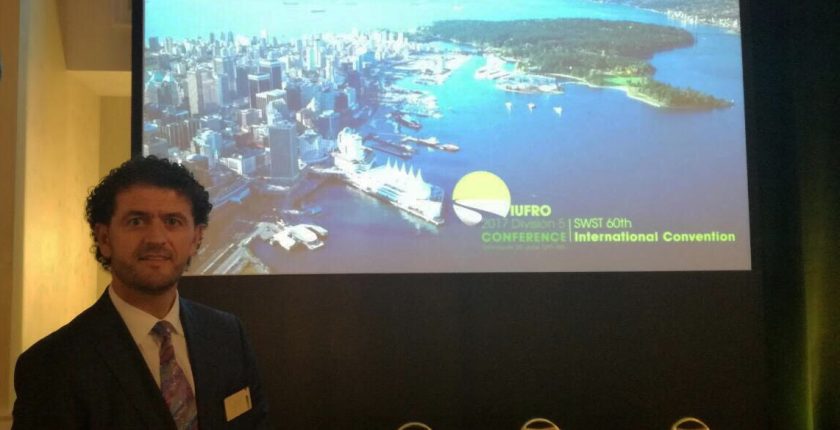 Rector of the University of Applied Sciences in Ferizaj, Prof. Dr. Agron Bajraktari, is on an official visit to Canada, where he is participating in the Conference "Innovations in the Forestry Sector for a Greener Future", which is being held in Vancouver, Canada.
This conference has gathered many scientists and innovators from different countries who are discussing how to create innovative environmental and social approaches for a greener future of our society, innovations in wood design, innovations in management Forestry, politics and the market, as well as many other important issues for the development of the forest sector.
In this conference, Rector Bajraktari has represented USHAF with three scientific papers, except for him, other authors include the professors Florit Hoxha and Rrahim Sejdiu. During these presentations, the Rector spoke about wood drying capacities in Southeast Kosovo, the importance of marketing in the development of the wood sector, and the cost of drying wood.
During this time, the Rector met with great experts in the wood industry. He also had a meeting with senior management at the University of British Columbia, where he talked about future inter-university cooperation.
The conference was organized by IUFRO Division 5 and the Forestry Faculty at the University of British Columbia, FPInnovations and the Society of Wood Science and Technology.
This post is also available in: Albanian
Custom Sidebar For teachers Page
Create your own sidebar via Visual Composer with drag and drop tech, for almost all pages!
This post is also available in: Albanian