In the framework of planning new projects at the University of Applied Sciences in Ferizaj (UASF), the Rector of UASF, Prof. Dr. Agron Bajraktari received in a meeting the representatives of Aligning Education for Employment (ALLED2), Mrs. Evka Heder, project leader and Mr. Anton Gojani, quality assurance coordinator.
Rector Bajraktari informed the participants about the challenges he is going through during the pandemic and about the successes of UASF, while the representatives of ALLED2 informed the Rector about the new projects that are planned to be implemented.
During this meeting, both parties agreed to cooperate in the implementation of new projects.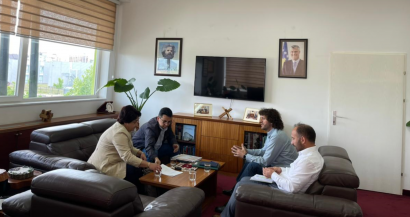 This post is also available in: Albanian