The University of Applied Sciences in Ferizaj (UASF), today held the second workshop, joint with Heras+, drafting the Strategy for the Digitalization of the University.
The workshop was opened by the Rector, Prof. Dr. Agron Bajraktari, expressing his gratitude for the continuous support that Heras is offering to UASF in the implementation of various projects, and the coordination of these activities by the Thematic Coordinator for Higher Education (Heras+), Mr. Nehat Dervishi.
The Rector congratulated the working group for their commitment in the development of the Strategy, the first of its kind at the state level, and encouraged them for further work in this very challenging process.
Following this workshop, the expert engaged by Heras+, Prof. Ass. Dr. Dhuratë Hyseni presented the activities carried out in terms of strategy building, holding fruitful discussions with members of the Commission for Digitalization and Information Systems at UASF.
The workshop was closed by the Vice Rector for Digitalization, Innovation and Information Technology Prof. Ass. Dr. Fakije Zejnullahu, until the next working meeting, to finalize the strategy.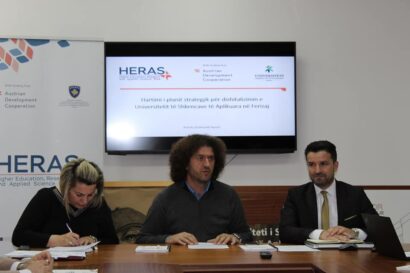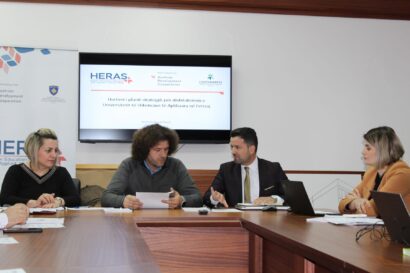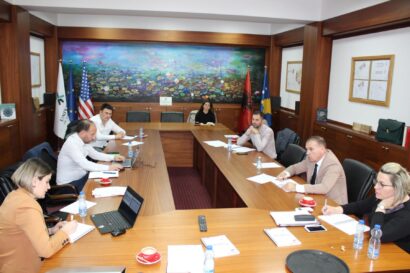 This post is also available in: Albanian