The Head of the Association of the Kosovo Municipalities, Mr. Naim Ismaili visited UASF
January 31, 2018

Posted by:

admin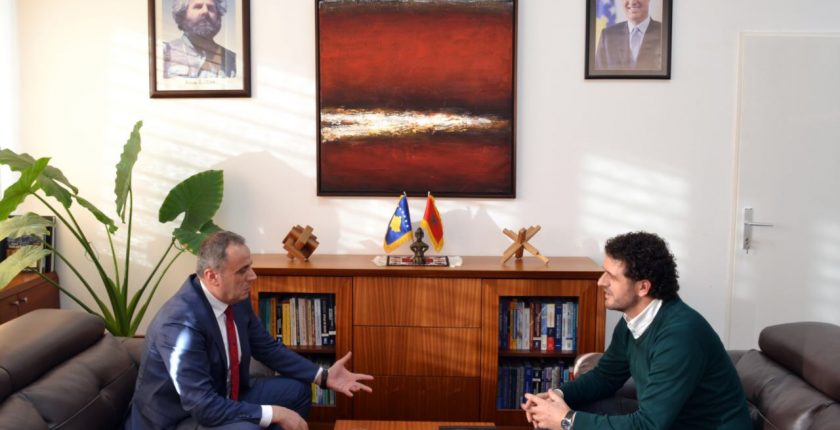 Rector of the University of Applied Sciences in Ferizaj (UASF), Prof. Dr. Agron Bajraktari, hosted in a meeting today the Mayor of Shtime Municipality, Mr. Naim Ismaili, who is also the Head of the Association of the Kosovo Munucipalities.
Rector Bajraktari expressed gratitude for the visit of Mayor Ismaili and informed him about the activity of UASF from  the establishment as an institution of higher education, the challenges and achievements over the years as the University, the conditions and programs of the study it offers, and the great interest of young people in Kosovo and beyond to study in these programs.
Also, the Rector informed the Mayor about international cooperation and cooperation with local companies, as well as the help that these companies make to the University through the Industrial Board in curriculum development.
Mayor Ismaili was pleased with the achievements and development of UASF and promised support for the University by the Association of Kosovo Municipalities.
Calendar
August 2022
M
T
W
T
F
S
S
1
2
3
4
5
6
7
8
9
10
11
12
13
14
15
16
17
18
19
20
21
22
23
24
25
26
27
28
29
30
31
Custom Sidebar For teachers Page
Create your own sidebar via Visual Composer with drag and drop tech, for almost all pages!