The library of the University of Applied Sciences in Ferizaj (Uasf), is also equipped with 150 books from the "Economics Fundamentals Initiative" Project.
On this occasion, the Rector of UASF, Prof. Dr. Agron Bajraktari, received in a meeting the representatives of this Project, who thanked them for the books they have donated to the University and said that he feels satisfied that the University library is being provided with the necessary material for students.
The America-based Economics Fundamentals Initiative is promoting the economics book Practical Thinking Economics as part of its network of local partners in Europe and Asia.
The book is in Albanian, translated from English and written by American university professors and the purpose of the book is to help students of economics, youth and the audience in general, to make sound economic decision-making, successful professional development and personal prosperity of national.
So far the book has been translated into 6 different languages.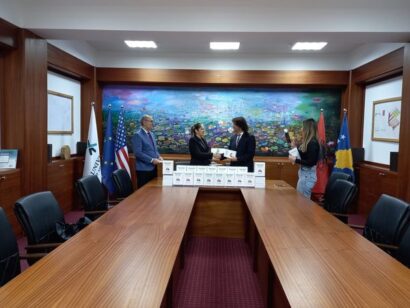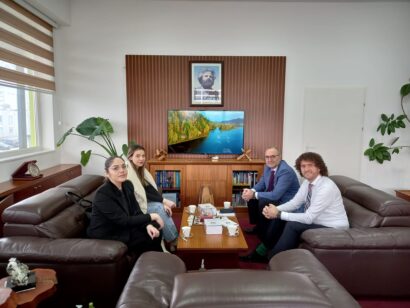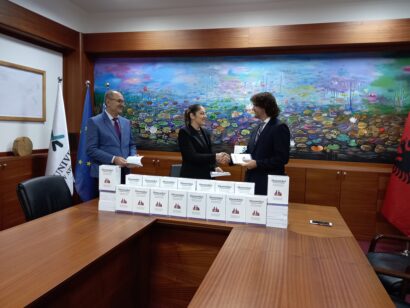 This post is also available in: Albanian