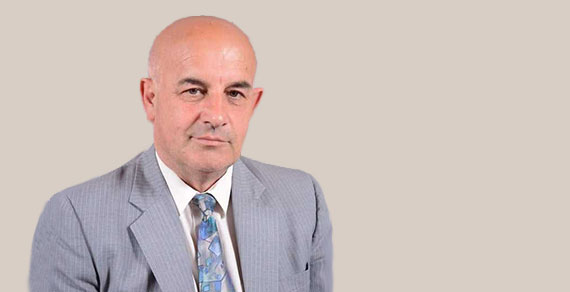 Address:
St. Universiteti, p.n. 70000 Ferizaj, Republic of Kosovo..
Email:
aziz.rexhepi@ushaf.net
Ass. Prof. Dr. Aziz Rexhepi
Ass. Prof. Dr. Aziz Rexhepi is a full time professor at the University of Applied Sciences in Ferizaj.
In 2017/2018 he has worked as a regular professor at University College UBT, in Prishtina. In 2013 he was appointed as a Director of the Economic School in "Faik Konica" in Ferizaj. From 2011 to 2014 he was a lecturer at the Vision for Education  College in Ferizaj. In 2012 he participated in plan program drafts of competences schools (Prizren School of Competence) at MEST. Since 2005 has been a lecturer of Economics subjects at the High School of Economics in Ferizaj. In 1992 he led the private business in Ferizaj  and the village of Komogllavë, Ferizaj. From 1985 until the beginning of 1991 he was the head of the Commercial Service in the framework of the Agricultural Combined Enterprise, the Basic Trade Organization in Ferizaj where during that time of 88 – 89 from the General Directorate was appointed Founder of the Cooperative 'Komogllava' in Komogllavë.
He has completed over 30 seminars and various training courses in Education and Business as in KulturKontakt Austria, European Business Competence License, accreditation certificate from the Ministry of Trade and Industry as an accredited trainer of the Voucher Advice and Training Scheme, Mentoring and assessment training by the National Qualifications Authority. Also received a certificate from the Krakow University of Agriculture in Poland and IFDC in marketing. He has published 11 articles in conferences with impact factors published in England, Spain, Romania, Slovakia, Albania, Macedonia and Kosovo.
This post is also available in: Albanian