Students of UASF visited the International Fair of Furniture "Albania 2018"
March 16, 2018

Posted by:

admin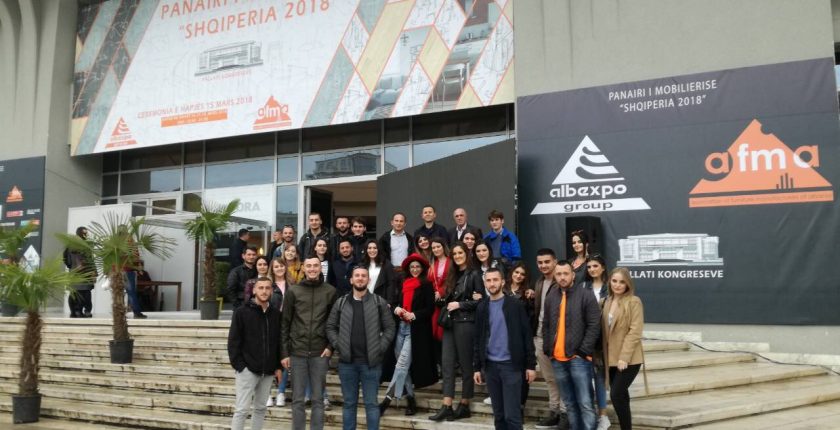 Students of Interior Architecture and Furniture Design, leaded from their professors, Prof. Ass. Rrahim Sejdiu and Prof. Ass. Muhamet Ymeri, visited the International Fair of Furniture "Albania 2018".
During this visit, students had the opportunity to get familiar with different products of furniture, accessories, hinges, and various accessories, which are currently the most significant advancements in Wood Industry science.
Whereas, for the history of furniture in the region and Albania, as well as the perspective of this field, the students were informed by the experts of the field of Wood Industry, Prof. Assoc. Dr. Arben Bejta and Dr. sc. Ramadan Topuzi.
The fair "Albania 2018" is the 15th in a row and is organized by Albexpo Group in collaboration with the Association of Wood Processors of Albanian. This fair is organized annually and aims at introducing wood and design products from domestic and foreign companies.
This post is also available in: Albanian
Custom Sidebar For teachers Page
Create your own sidebar via Visual Composer with drag and drop tech, for almost all pages!
This post is also available in: Albanian