Students of UASF made a study visit in Peja
May 22, 2017

Posted by:

admin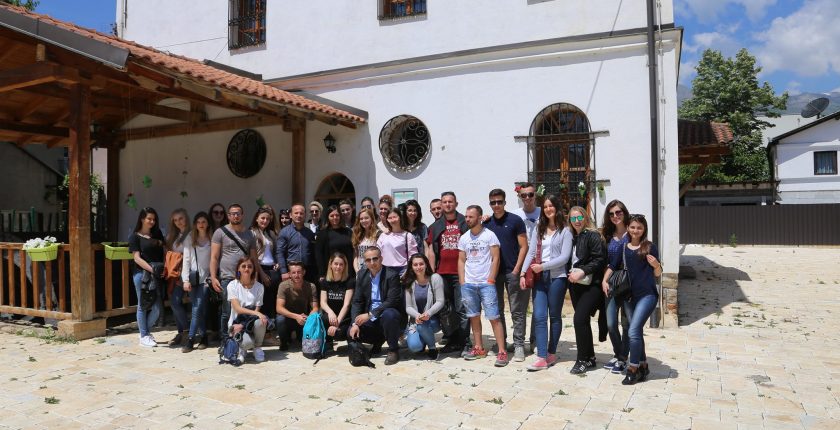 Vice rector but Budget, Finance and Infrastructure,  Prof. As. Afrim Loku, hosted in a meeting today  Mr.Antonio Sanchez a professor  from Granada University in Spain, which held a lecture in front of students.
Vice Rector Loku expressed grateful for the visit of Mr. Pozo, and thanked him for agreeing to share with UASF students his experiences.
While, Mr. Pozo said that he feels honored for the invitation and the opportunity given to lecture in front of the students of this university, to bring to them his vital experience in education and lifelong knowledge, for which he hopes to serve students in their preparation for profession and life.
During the lecture, Professor Pozo informed them with some of the key points of linking the application and the scientific parts, as this is the demand of the labor market and needs around the world of the  21st century. He also briefed students on how the world needs innovations, which also relate to the spending of natural gas, gas reserves, etc., and stressed that in the research part of the story we need new approaches to science, which now are a necessity of time.
Antonio Sanchez Pozo is a specialist in clinical biochemistry and molecular pathology and professor at the Faculty of Pharmacy and Science at the University of Granada in Spain. He is a member of several innovative projects and has published several books.
This post is also available in: Albanian
Calendar
August 2022
M
T
W
T
F
S
S
1
2
3
4
5
6
7
8
9
10
11
12
13
14
15
16
17
18
19
20
21
22
23
24
25
26
27
28
29
30
31
Custom Sidebar For teachers Page
Create your own sidebar via Visual Composer with drag and drop tech, for almost all pages!
This post is also available in: Albanian