Academic Staff – Faculty of Architecture, Design and Wood Technology
The regular academic staff at FADTD is qualified and consists of professors, associate professors, assistant professors, lecturers, graduate engineers who carry out the development and implementation of the program.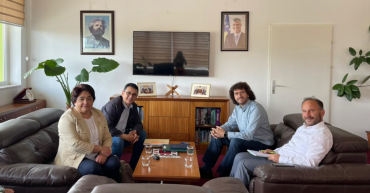 UShAF me plane për projekte të reja
Në kuadër të planifikimit të projekteve të reja në Universitetin e Shkencave të Aplikuara në Ferizaj (UShAF), Rektori i UShAF, Prof. Dr. Agron Bajraktari priti në takim përfaqësuesit e Aligning Education for Employment (ALLED2), znj. Evka Heder, udhëheqëse e projektit dhe z. Anton Gojani, koordinator për sigurim të cilësisë.