Representatives of the Project "Euphoria", visited UASF
June 7, 2017

Posted by:

admin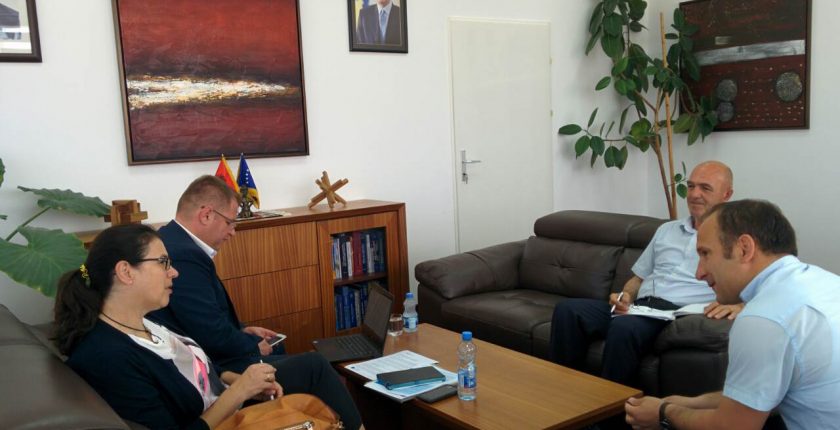 Dean of the Faculty of Architecture, Design and Wood Technology, Mr. Rrahim Sejdiu, hosted today the representatives of the project "Euphoria", Ms. Marina Dabic and Mr. Denis Spahija.
Dean Sejdiu thanked the representatives of the project for good cooperation and informed them about the development and implementation of the project "Euphoria" so far, as well as the functionalization of the electronic equipment and devices that were put into service by UASF.
Project officials expressed satisfied with the achievements from this meeting that they made at the University of Applied Sciences in Ferizaj.
The purpose of the visit was internal monitoring and quality control as well as their conviction that project activities are being implemented according to the dynamics and standards envisaged.
This post is also available in: Albanian
Calendar
July 2022
M
T
W
T
F
S
S
1
2
3
4
5
6
7
8
9
10
11
12
13
14
15
16
17
18
19
20
21
22
23
24
25
26
27
28
29
30
31
Custom Sidebar For teachers Page
Create your own sidebar via Visual Composer with drag and drop tech, for almost all pages!
This post is also available in: Albanian