Rector of the University of Applied Sciences in Ferizaj (UASF), Prof. Dr. Agron Bajraktari participated in the International Conference on Regional Development, which was held on 24,25 of March 2022, in Prishtina and was organized by the Ministry of Regional Development (MRD).
Invited as a panelist to share with participants the experiences and ideas on the role that UASF plays in the socio-economic development of the country, Rector Bajraktari, thanking the host of the Conference, Mr. Fitim Damka, Minister of MRD and other participants, informed them about the functioning University, the cooperation with industry, the role that the university has in the development of business innovations, as well as the adaptation of programs to market needs, thus contributing to the regional economy and beyond.
Participants in the Conference were decision makers, contributing organizations, donors from the country and the region and some EU countries representatives, while from UASF, the Rector was accompanied by Vice Rector Prof. As. Dr. Fakije Zejnullahu, Deans: Prof. As. Dr. Bashkim Çerkini and Prof. As. Dr. Petrit Hasanaj, as well as Prof. As. Dr. Hysen Sogojeva and a group of University students.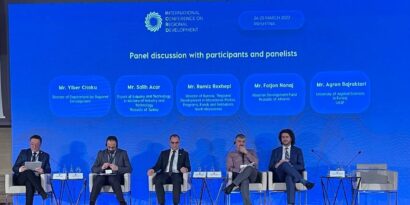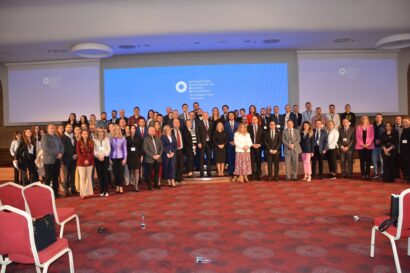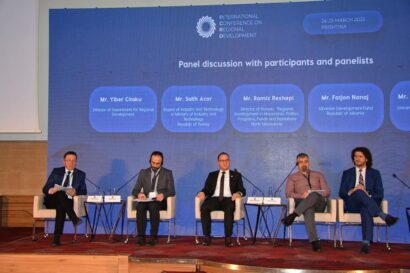 This post is also available in: Albanian