Rector of the University of Applied Sciences in Ferizaj (UASF), Prof. Dr. Agron Bajraktari has honored with certificate of gratitude the American artist Emily Her, for her contribution to the realization of the mural in the Amphitheater "Isak Jashari" of the University.
The amphitheater has already taken on a completely different look, thanks to the artistic work of Emily, which in collaboration with the students of the Faculty of Applied Arts of UASF, who are also activists of MuralFest Kosova, gave a positive spirit to this space where students spend part of great study.
Rector Bajraktari thanked MuralFest Kosova for this initiative, to add such a work of art to the University building, while emphasizing that he would like this cooperation to continue in the future.
The project was organized by MuralFest Kosovo, in collaboration with UASF staff, with support from the US Embassy in Kosovo.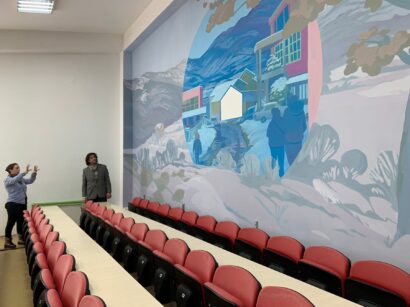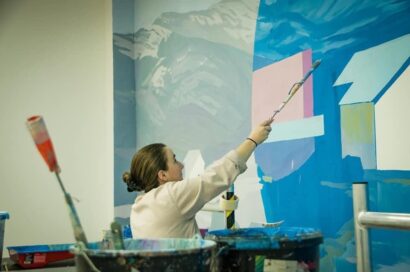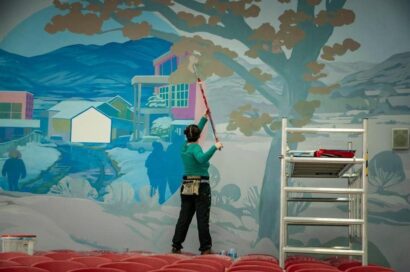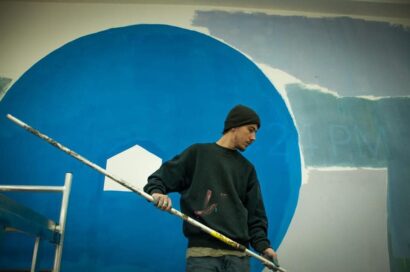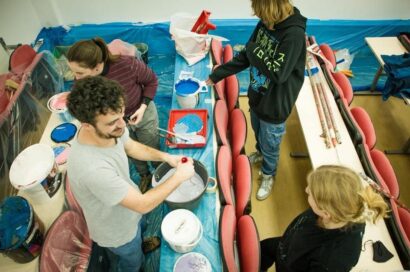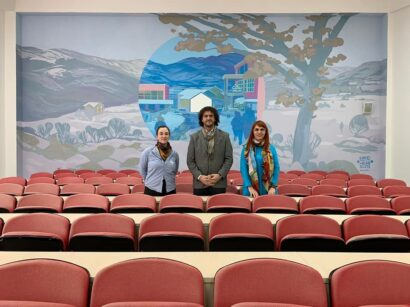 This post is also available in: Albanian