Officers from UASF are participating in "Administrative Staff Week" Workshop
May 18, 2017

Posted by:

admin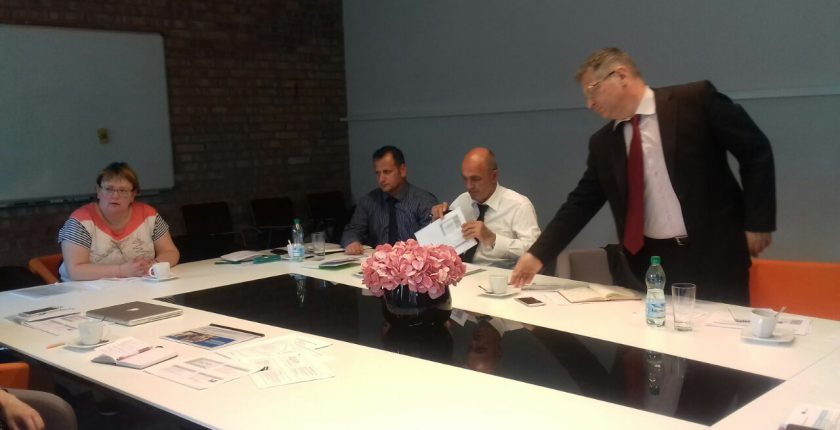 Within the Workshop that is being held this week in Warsaw, Poland, titled "Administrative Staff Week", organized by the University of Ecology and Management, are participating, Mr. Azem Jashari –   General Secretary of UASF and Mr. Armend Hysa, Student Service Officer.
As the hosts of this event welcomed all the participants and reported on the agenda and the dynamics of the work this week, began presenting presentations for each participating university, where for UASF the presentation was made by Mr. Armend Hysa.
In front the participants and the organizers, he elaborated the history, institutional organization and functioning of the administration and other managerial bodies within the University, including the Industrial Board as a specific body for our University, with special emphasis on cooperation agreements with local companies and partnerships with European universities.
Besides the host and the University of Applied Sciences in Ferizaj, also participants from these universities are participating: Universities Sumy State – Ukraine, University Armenien State Pedagogical – Armenia, University Of Nis- Serbs, National Technical University (Igor Sykorsky Kyiv Politechnic Institute) – Ukraine.
This post is also available in: Albanian
Custom Sidebar For teachers Page
Create your own sidebar via Visual Composer with drag and drop tech, for almost all pages!
This post is also available in: Albanian