In difficult days, when women, children and old people were being killed in Kosovo, many others were being deported and houses were being burned, Madeleine Albright became Kosovo's most powerful voice and sided with the liberation war.
This powerful woman taught many lessons to the world. Through her work, she demonstrated her determination to uphold peace and the right of peoples to live freely and independently.
The first female secretary of the United States was one of the most important figures, which led NATO to intervene to stop Serbian crimes against the population of Kosovo.
Moreover, she did not take her eyes off Kosovo until the end. She became a strong arm in the formation of the state and the building of our country, giving us support, hope, strength and courage.
Her death hurt us so much. Therefore, we mourn today for this great women, which for our historical destiny, was also our greatest Friend.
Rest in peace and in the history of the World, especially in the most painful and at the same time the most beautiful part of the history of Kosovo!
May the name of Madeleine Albright be exalted from generation to generation!
Prof. Dr. Agron Bajraktari, Rector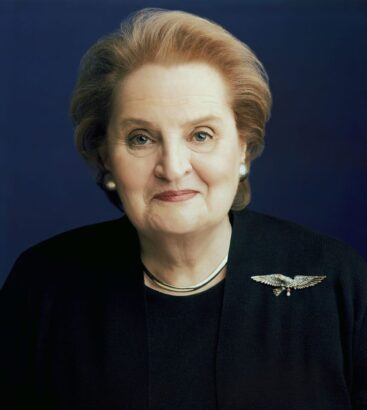 This post is also available in: Albanian