UShAF signed Cooperation Agreement with the Regional Water Company "Prishtina"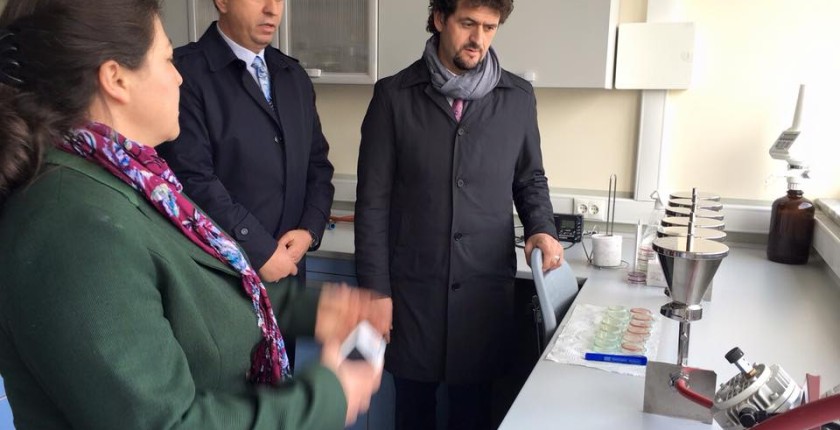 Students of the University of Applied Sciences in Ferizaj will also have an opportunity for practical learning, because the university has signed a new cooperation agreement, this time with the Regional Water Company "Prishtina".

Acting Rector, Mr. Agron Bajraktari, said that this agreement is very important for students UShAF, because they will be able to carry out practical work in a company that furnizion a large part of the population with drinking water. He thanked the leaders of Water Supply "Prishtina" good opportunity and readiness to be one of the important partners UShAF.
Meanwhile, the CEO of the Company "Prishtina", Mr. Gjelosh Vataj stressed that it is important for companies to become part of a better preparation of students for the labor market.
The purpose of the Agreement is to link theoretical learning with practical work and to target the implementation of monitoring students' practical in the Company specializes in the supply of drinking water, maintenance of systems to supply drinking water and maintenance of systems of sewage as well as their plant.
Also, students will have a better opportunity to develop their diploma topics in this Company, and as usual, the University will make available to the company for academic stafik solving problems and difficulties.
This post is also available in: Albanian
Custom Sidebar For teachers Page
Create your own sidebar via Visual Composer with drag and drop tech, for almost all pages!
This post is also available in: Albanian